Teacher of Piano, Classical and Jazz, through the Grades to Diploma
Online teaching is also facilitated to students of any age and ability
Musical evenings, Weddings and other functions
Beginners and Adult tuition most welcome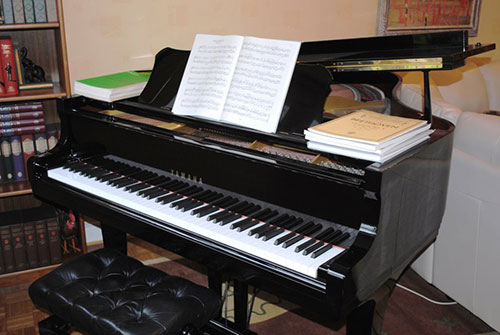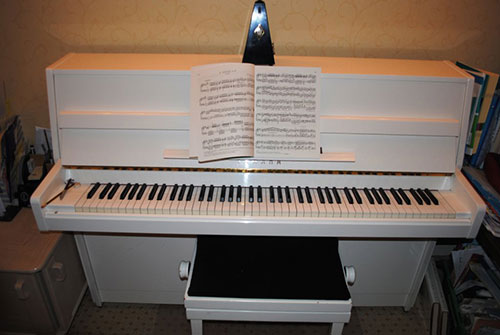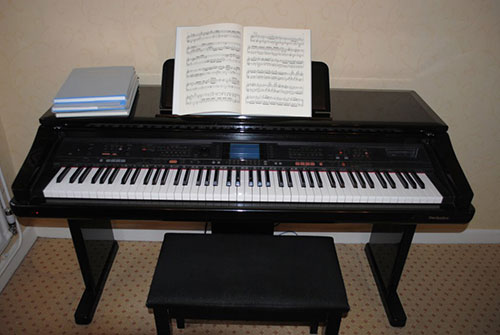 While in the first year at Grammar school Ruth gained a scholarship to the Nottingham Music School, specialising in the study of Piano and Violin.
She decided to continue her music studies at the Faculty of Music, Barber Institute, at the University of Birmingham under Professor Ivor Keys, gaining a Bachelor of Music Honours degree. She also studied Piano and Violin at the Birmingham Conservatoire. This was followed by a Postgraduate Certificate of Education specialising in the study of Music Education at the Faculty of Education, University of Birmingham.
Whilst at Birmingham, she also studied Piano under the guidance of Dinah Levine, Violin under the tuition of Sylvia Cleaver, and Church Organ with the tuition of Professor John Harper.
Music education continued with her first teaching position at an 11-18 mixed comprehensive school in the West Midlands, teaching Piano, classroom music, 'O' level and 'A' level.
Ruth gained a Head of Music position at Costello Technology College (then Harriet Costello school) which enabled her to further develop her Piano teaching alongside greater music-making within the school curriculum.
Ruth teaches the Piano to a wide variety of students including students at St Andrew's School, Pangbourne. This is alongside a number of private students, both children and adults, at home.
In addition to providing music for musical evenings, weddings, Church services and Christmas events, Ruth now concentrates solely on Classical and Jazz Piano tuition up to Diploma level. She will take you through the grades or you can just further your interest in the fun and reward of making music.
If you would like to start learning the piano, brush up your skills or make a general enquiry about lessons, please telephone or e-mail Ruth.